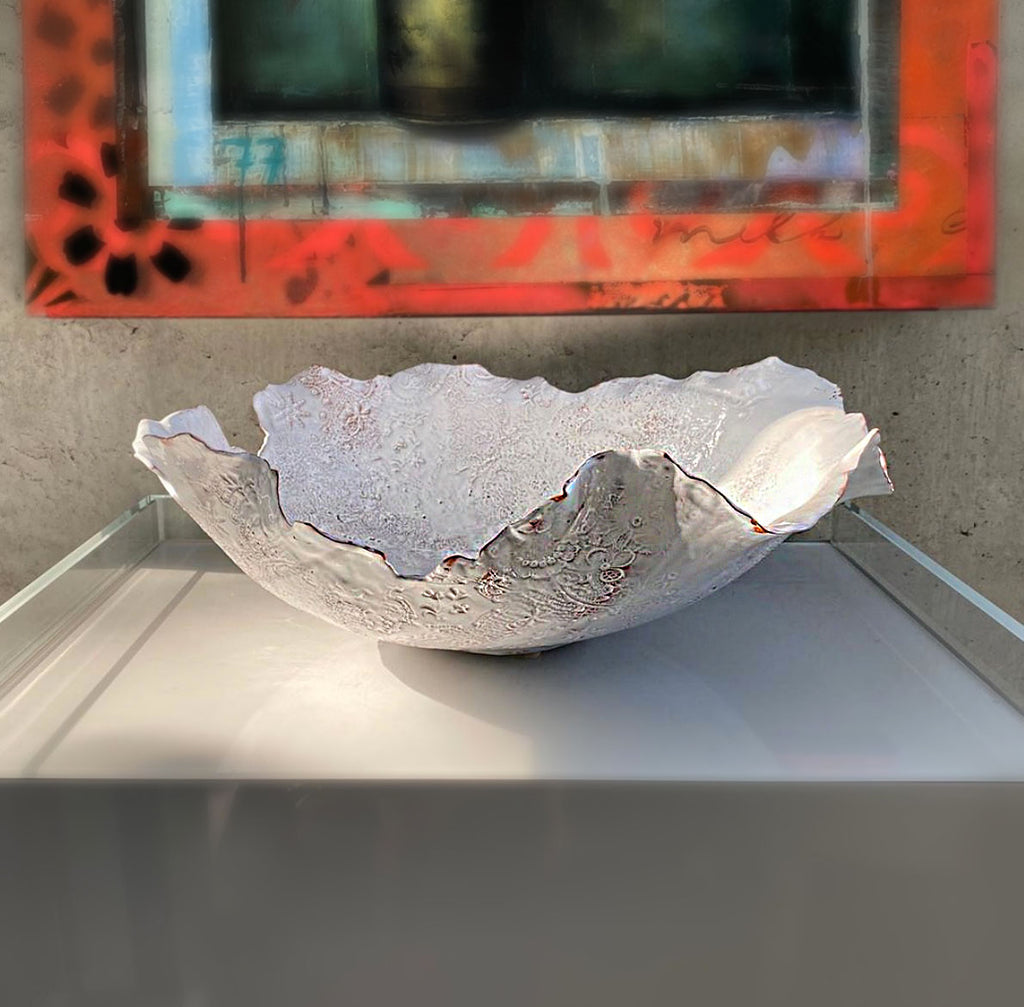 Our beautiful handmade bowl from France. Antique lace creates beautiful impressions in the clay and each one is unique and never repeated.
Our products are handmade resulting in wonderful variations from one object to another creating a truly one of a kind piece that stands out from imitations.
Please allow around 4 - 5 weeks.