ANTIQUE PORTRAIT TOSS PILLOW
TRIANON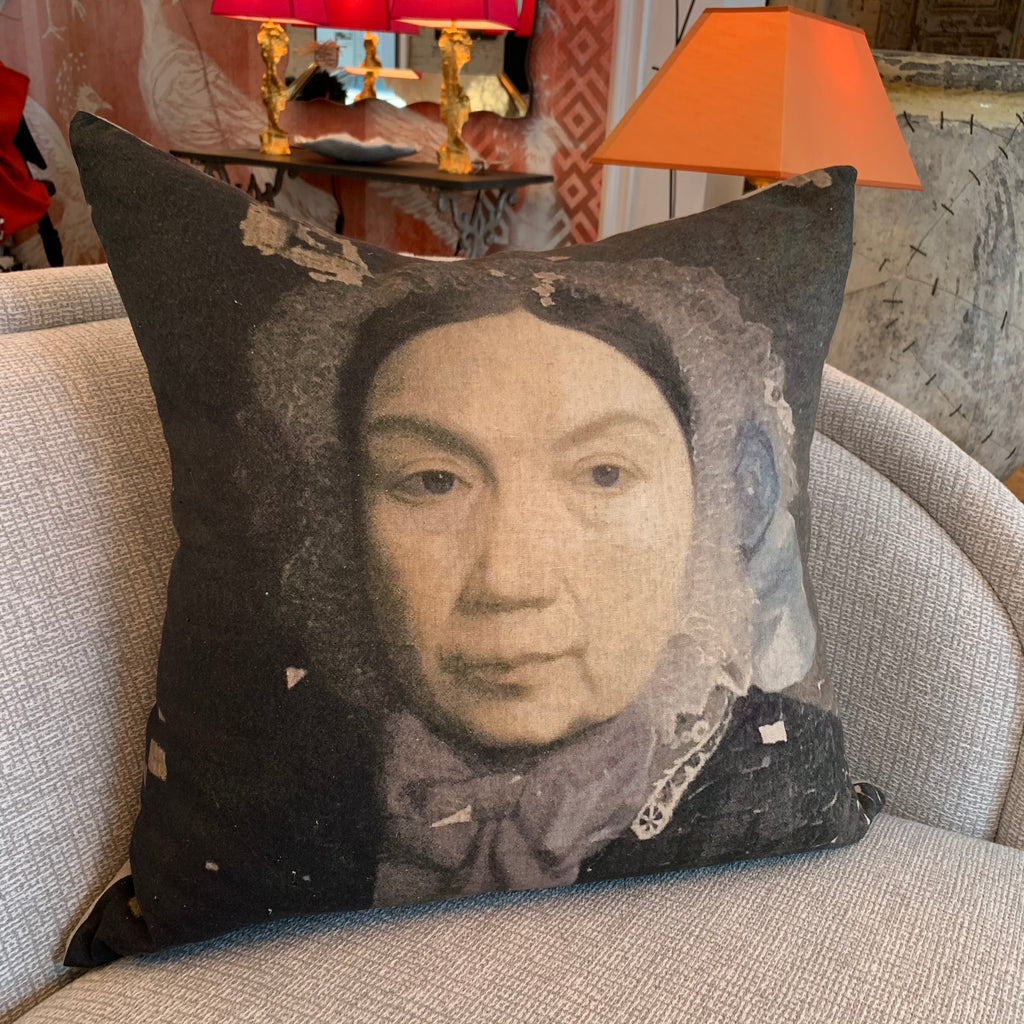 24" x 24"
FROM ITALY
100% LINEN - PRINT ON FRONT + SOLID BACK 
PREMIUM FEATHER DOWN FILL
We work exclusively with highly skilled artisans to create custom luxury pieces of the highest quality. All our products are handmade resulting in wonderful variations from one object to other. Shop Our Online Boutique.