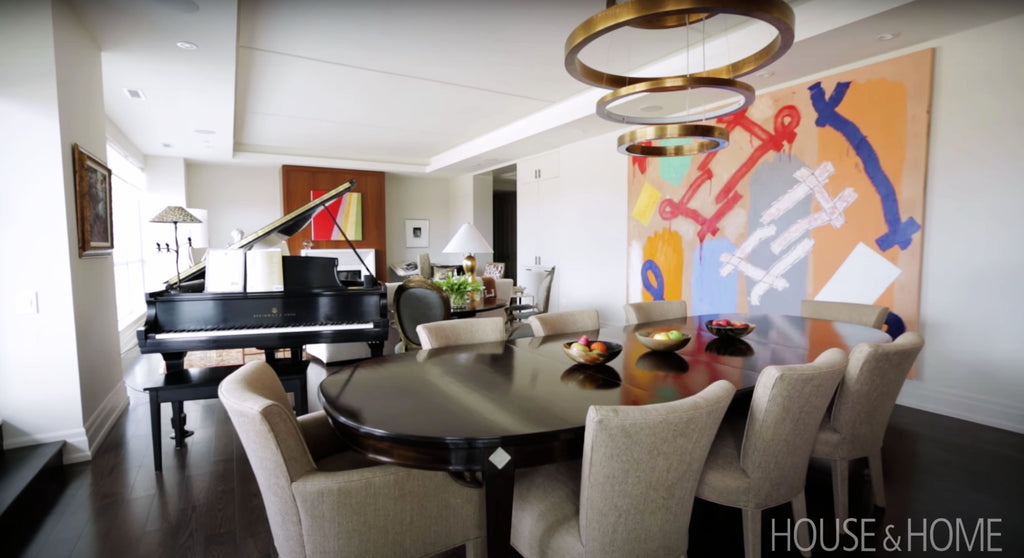 Designers Neil Johnson and Lesley Macmillan share a look inside a sophisticated Toronto condo with stunning views of the city.See how they created a comfortable, contemporary space for celebrated Canadian coupleDon Tapscott, an entrepreneur and best-selling author on business technology, and wife Ana Lopes, an active corporate director and philanthropist.
Having moved from a large house where they raised their family, Don and Ana wanted a space that had all the comforts of home and this two-unit condo delivers just that. Their eclectic collection of Canadian art dresses up the walls, while repurposed furniture from their old home offers a luxe, lived-in feel. Wall dividers separate the rooms and double as storage units, including a hidden bar! In the study, built-ins keep Don's impressive guitar collection on display.A serene, all-white bathroom is kept simple in design yet exudes warmth.
See the sources for the story on House&Home here : https://houseandhome.com/video/elegan...